Portrait Pricing & Vision
Our Vision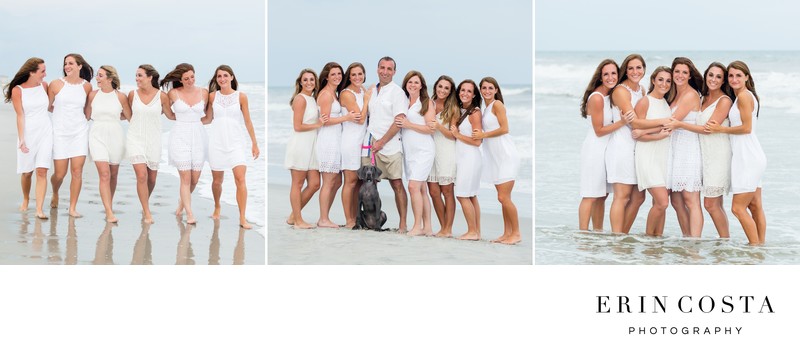 Thank you for considering Erin Costa Photography to capture your family's most precious memories. We pride ourselves on capturing those fleeting moments that pass in the blink of an eye. We are a full service photography studio and believe in not only capturing your portraits, but following through and providing you with beautiful prints and albums that are proudly hung and displayed in your home. To us, a digital image is not a finished product, it's merely a negative waiting to be made into a gorgeous print. These prints, which will hang on your walls for generations to come, are not just pieces of paper with photos on them, they are a finished piece of art showcasing your family's legacy.
Too many people consider prints a thing of the past, or something that has become dated and this is simply not true. Prints are more relevant than ever, and should be proudly displayed for your family and friends to see and enjoy. These memories of your family should not be left on a USB drive to live in a drawer. Consider the answer everyone has when asked what they would rescue from their home during a natural disaster-Wedding albums, family portraits, and photos of loved ones. We welcome the opportunity to work with you and see our collaborative vision through with beautifully printed, completed portraits.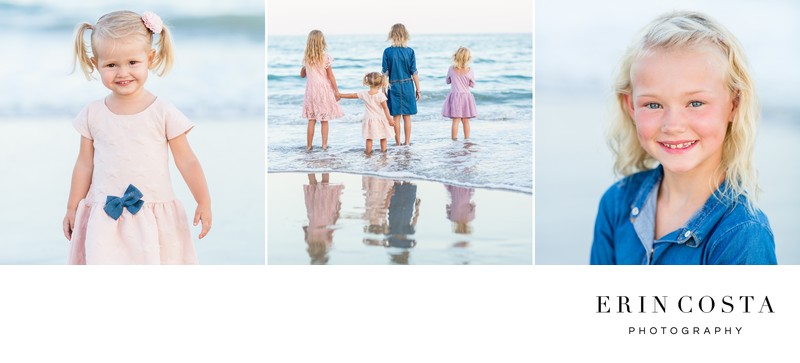 Pricing
---
PRINTS
5x7 | $40
8x10/8x12 | $55
11x14 | $75
16x20 | $125
16x24 | $150
20x30 | $200
24x36 | $250
30x40 | $400
*Framing add $125
*Canvas add $100
---
OTHER
Set of 3 Memory Boards | $199
5.5 x 7.5/8.5x10.5 Gallery Stand | $75 |$95
High Resolution Images (Full Gallery Only)| $1099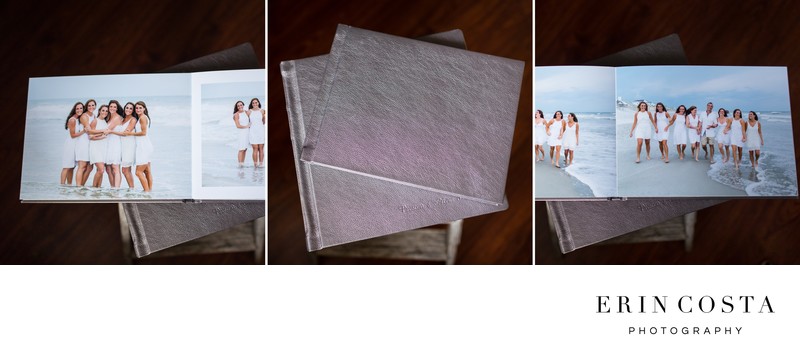 ---
Why We Print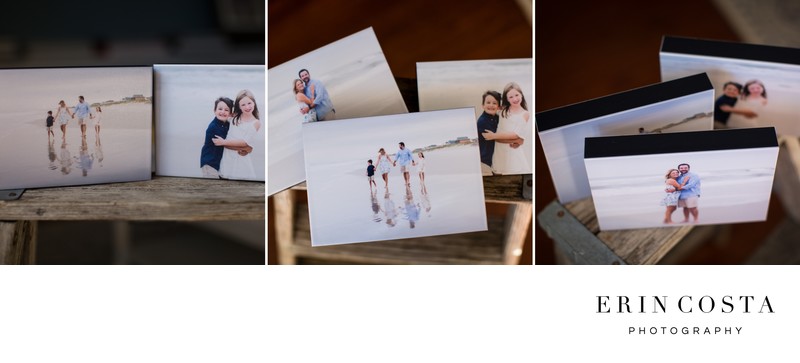 We believe you should print your portraits through your photographer, even if that photographer is not us. Our studio's mission is to ensure anything you receive is of the utmost quality and matches the vision we set out to create for you. The software and monitors we use when processing your prints are carefully calibrated to match the colors produced in the professional labs we use. From the time your images leave our computers and are delivered to the lab, all of the color profiles are matched exactly and leave no question as to how the final print will look. In the rare instance that something arrives from our lab and the color is not right, or we do not think it matches our quality, it is immediately sent back and reprinted before being delivered to you.
Printing digital photos at one of the big box stores, the local photo kiosk, or through an online site with a 16x20 canvas deal, leaves too much to chance and leads to prints that can have color shifts that just will not match the true to life colors that our professional labs are able to produce. In addition, the papers being used are not archival quality and the colors can fade drastically over a short time. We are using professional archival grade papers that will last hundreds of years.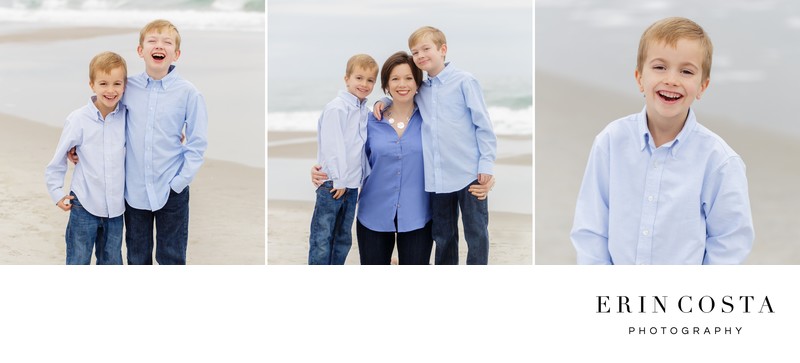 We do understand digital images are meant to be shared. For each print your order, you will also receive the high resolution digital file of that image. Each print or album that is delivered by our studio is retouched as needed and carefully prepared for print. Your memories are then hand packaged in a stunning presentation box so it feels as though you are opening a gift when you unwrap that bow on top. While we understand you can find other photographers who are less expensive, we hope you consider investing in your family's legacy and allow us to capture those incredible memories. You will not be disappointed!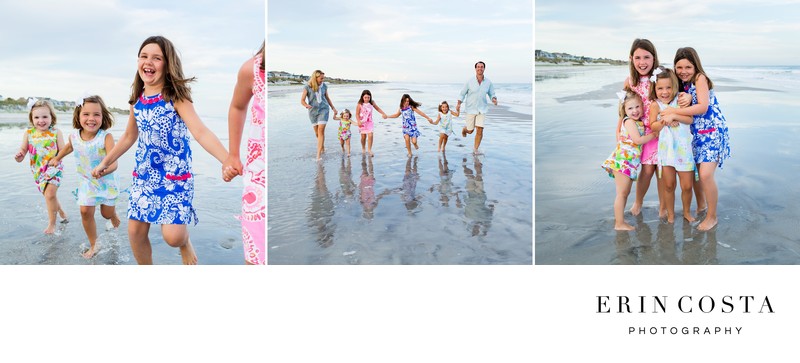 How to Book
---
To confirm your date, we require a signed contract and the portrait session fee paid in full. Once we receive those back, your date has been secured! You can email studio@erincostaphoto.com to request your booking contract or call the studio at 910-821-1900.
*Please note, beach portrait sessions are only available the hour after sunset or the hour before sunset to ensure the best photos possible. We appreciate your understanding!